Wifi Hacker Apk Without Root
Hack android games without root 2018 game hacker and free games hacking 2018 android is a platform which offers you to play clash of clans and much more. Wibr is an android app that you can use to break into a password protected (weak) wifi network. it is actually a brute forcer that allows you to perform a dictionary attack on the target.. Wifi hack android method 1) hacking of wpa2 wps routers. firstly, if your android phone isn't rooted, try to root it, and also make sure that such android phone have a broadcom bcm4329 or bcm 4330 chipset unlike the nexus 7, galaxy s1/s2, nuxus 1, htc desire hd, etc..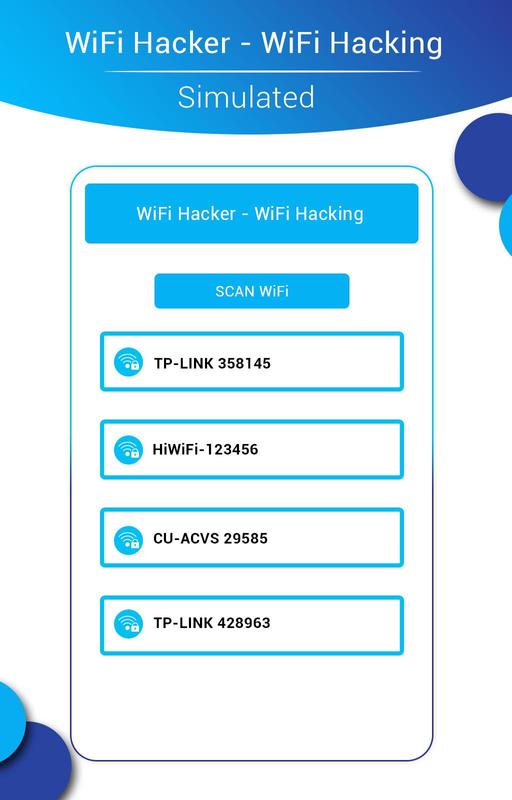 Wifi hacker - hake anywhere wifi prank for android - apk
Hack wifi apk no root
Wifi hacker – password hacking software 2017 free. wifi hacker is a software which used to hack wifi and break its password to use able for you.. Hack wifi password on android(no root) crack. wifi hacker. wifi hacker is the tool to access the internet from where the signals of wifi devices are show on your devices and you will not access due to its secret password.. Wps connect apk is an android app which allows the users to check and make sure if the access point that you are connected to is secure and the password of the router in use is secure or not..